New coronavirus forecasts: Italy has passed the peak of its epidemic.
Edoardo Bonatti
9 aprile 2020
New comforting forecasts released on Tuesday found that, among European nations, the peak daily death rate from the pandemic will occur during the third week of April. The Institute for Health Metrics and Evaluation (IHME) at the University of Washington's School of Medicine said in its newest report that Italy and Spain passed their peak while other nations are soon approaching theirs.
In Italy, the pandemic reached its peak as did, on March 28, the resource use for ICU beds and ventilators. Daily deaths reached 969 on March 27, and it may very well be the national peak for this figure. Locally they are forecast to peak in Calabria on April 7 and in Puglia on April 16. On April 6, 699 daily deaths were projected, with only three provinces (Lombardy, Piedmont, and Emilia-Romagna) seeing more than 50 deaths daily.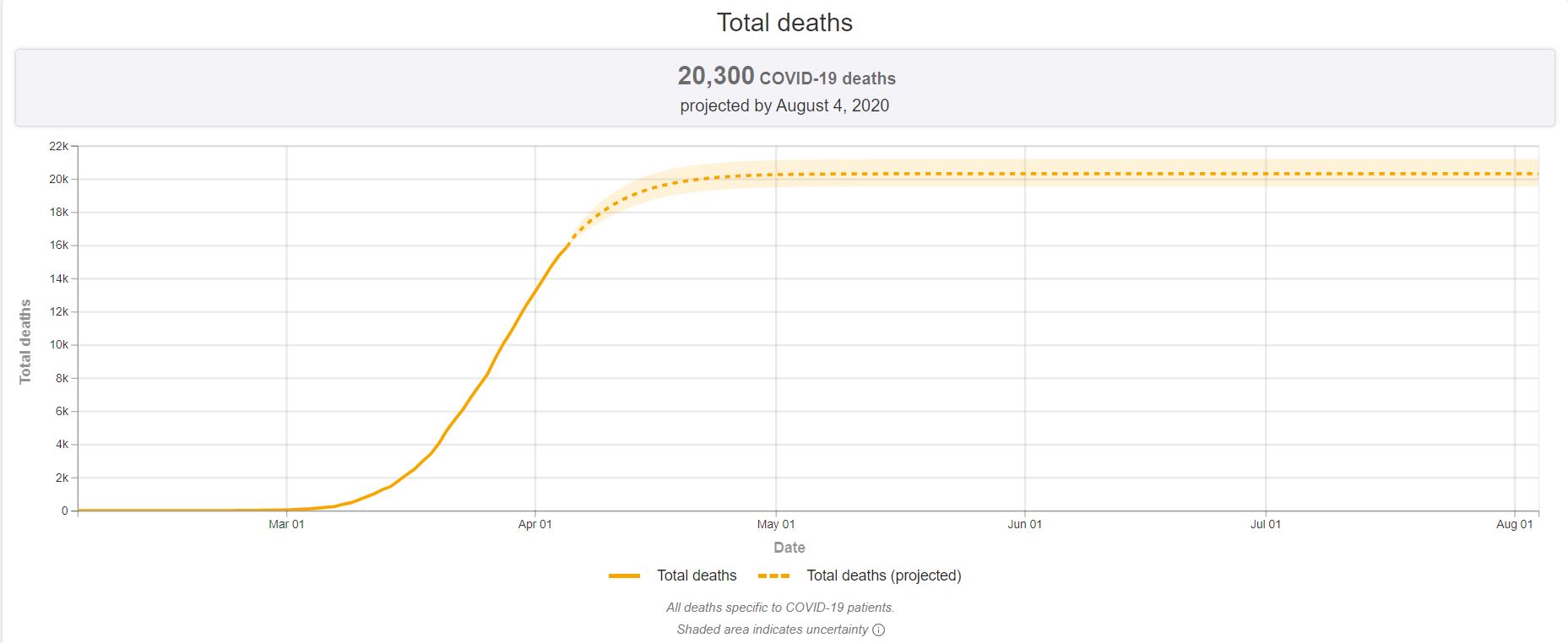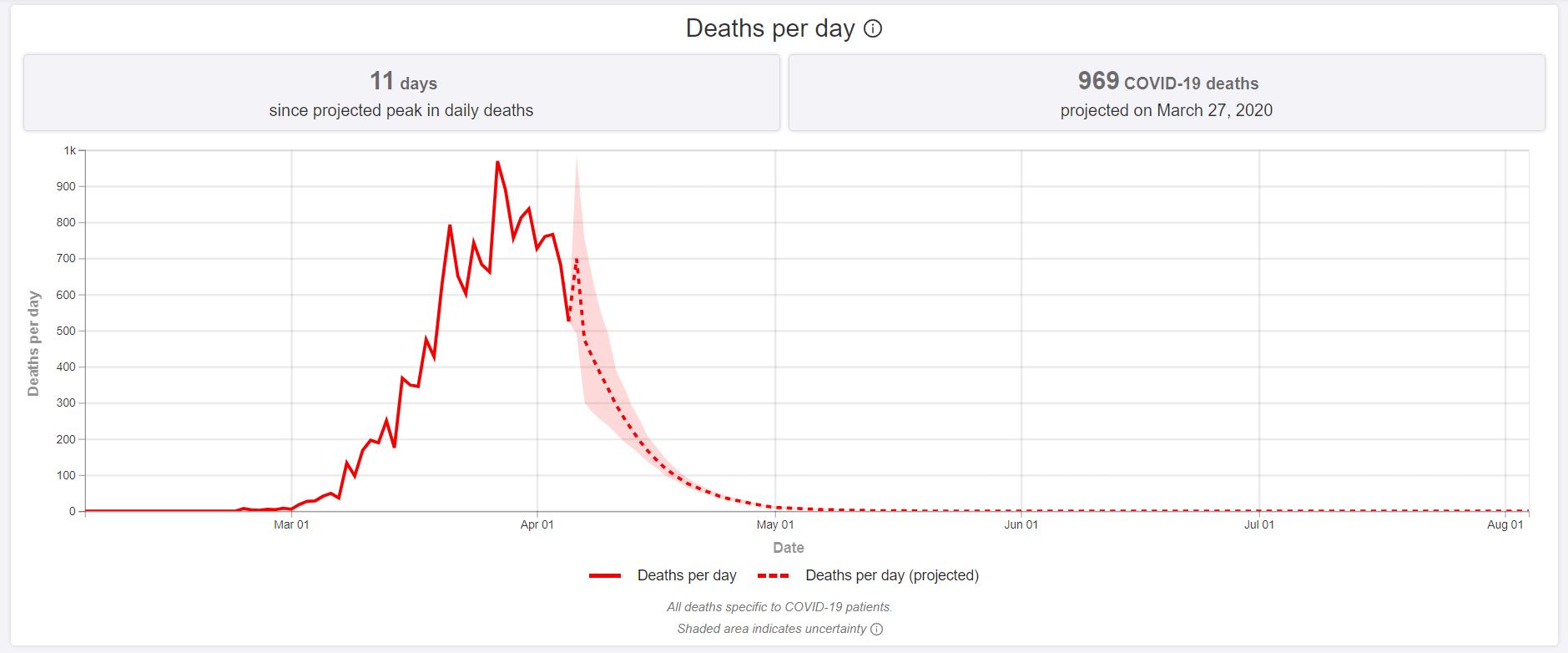 Notwithstanding a premature loosening of social distancing measures, the pandemic is supposed to end (a daily death toll of zero) on May 19.
"It is unequivocally evident that social distancing can, when well implemented and maintained, control the epidemic, leading to declining death rates," said IHME Director Dr. Christopher Murray. "Those nations hit hard early on implemented social distancing orders and may have the worst behind them as they are seeing important progress in reducing their death rates. Each nation's trajectory will change – and dramatically for the worse – if people ease up on social distancing or relax other precautions."
The precautions should not be eased too soon. Murray believes that it is essential to avoid new rounds of infections, hospitalizations, and deaths during this first wave of the pandemic. According to IHME's projections, social distancing measures are going to be implemented within one week by anyone currently not doing so.
This is the first set of predictions for European nations made by IHME and is based on modelling the peak in death rates and hospital usage in Wuhan City in China, where the virus was first discovered, as well as data from seven European locations that have peaked, including Madrid and Castile-La Mancha in Spain; Tuscany, Emilia-Romagna, Liguria, Piedmont, and Lombardy in Italy.
Source: Institute for Health Metrics and Evaluation (IHME)